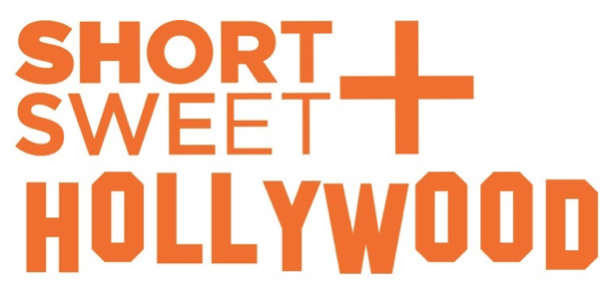 Press Release
For Immediate Release
August 18, 2016
Media Contact:    Michele Johnsen, Ignite Global Good, LLC
Transcending International and Artistic Boundaries --Short+Sweet, the Biggest Little Play Festival in the World, Makes North American Debut in Hollywood 
September 8-25, 2016 at the Stella Adler Theater
HOLLYWOOD, CA – Short+Sweet, the biggest little play festival in the world, is making its North American debut in Hollywood after establishing more than 50 short-form performing arts festivals in United Arab Emirates, India, Malaysia, New Zealand, the Philippines, Singapore, Zimbabwe and beyond. Now an international phenomenon, Short+Sweet first opened in Sydney, Australia in 2002. It has since presented about 5,000 original works of theatre, dance and music, while showcasing the talents of about 3,000 writers and 35,000 actors, directors, composers, musicians and dancers across the globe. Short+Sweet Hollywood will present more than 60 new, original plays, each 10 minutes or less, during its run from September 8-25, 2016 at the Stella Adler Theater, located at 6773 Hollywood Blvd., 2nd Floor in Hollywood. Theatre audiences vote for their favorites and send them on to the Gala Finals awards competition. The festival includes plays of all genres to satisfy all manner of artistic tastes, from avant-garde comedy, to real-life drama to musical theatre. 
"We are thrilled to bring our Australian-born performing arts festival to Hollywood and provide opportunities for American and international artists to stretch their creative boundaries," said Short+Sweet's Sydney-based Founding Creative Director Mark Cleary.
"No matter what country they are from, playwrights share this in common – they show us something different and take us somewhere we've never been before." 
The Hollywood festival will include 10-minute plays about unrest in Los Angeles following the Rodney King beating verdicts by Los Angeles Drama Critics Circle Award-winning playwright Kitty Felde; a story about love and skywriting by Emmy-winning writer/director Victoria Hochberg; a world premiere opera based on a Grimms' fairy tale by composer/lyricist Enrique Acosta (Spider Baby the Musical); a comedy by acclaimed playwright Susan Cinoman (New York's Ensemble Studio Theatre, Naked Angels, Circle Repertory) starring San Francisco Forty Niners defensive back-turned-actor Dwight Hicks (Armageddon, The Rock); and Dudley Levell's 'Best New Talent' award-winning entry from this year's Short+Sweet festival in Sydney, Australia. 
Part of Short+Sweet's purpose is to give international performing artists a chance to push their artistic boundaries, network with their peers from around the world and expand their global career possibilities. Short+Sweet Hollywood will feature the work of writers, actors, directors and theatre groups from the United States, Australia, Mexico and more. So, along with great entertainment, Short+Sweet gives artists and audiences a chance to explore and increase international and intercultural understanding. 
"The international component of this festival makes it unique," said Short+Sweet Hollywood Festival Director, Kaz Matamura. "With an Aussie founding director, a Japanese festival director and participating artists from the U.S. and around the world, Short+Sweet is really a unique way to bring artists together just as governments seem to becoming more nationalistic and isolationist. Throughout history, even in the worst of times, it has been artists that have led the way in reminding us of our shared humanity. Short+Sweet is an example of artists coming together on their own terms and sharing their inspiration – regardless of world events." 
BACKGROUND
Short+Sweet aims to build a more creative, cohesive world, 10-minutes at a time. It provides global audiences with entertaining and challenging theatre, and at the same time offers a valuable platform for writers, actors and other artists to build international networks, push their artistry to the next level and stretch their minds and imaginations. While challenging social and political times threaten to separate us from our international peers and colleagues, Short+Sweet is proof that global citizens do not need to depend upon their governments to bring us together. Through the arts and people-to-people artistic exchange, we can increase international/intercultural understanding and cooperation on our own terms. Hollywood is Short+Sweet's first stop in North America. Plans are underway to expand the festival throughout the United States and the continent. 
TICKETS AND SHOW INFORMATION
Short+Sweet performances are Thursdays and Fridays at 8 p.m.; Saturdays at 2 p.m. and 8 p.m.; and Sundays at 2 p.m. and 7 p.m., except for Sunday, Sept. 25, when performances will be at 1 p.m. and 4 p.m. with the Gala Finals and reception at 7 p.m. Ten plays will be performed at each of the evening performances, and ten "wild cards" will be performed at each of the matinees, with a different program each week — Week 1 (Sept 8-11), Week 2 (Sept. 15-18) and Week 3 (Sept. 22-25) — for a total of 60 plays in 12 days.
General admission to each of the performances is $25; groups, seniors and students with valid ID can purchase tickets for $20. A festival pass is available for $100.
Parking is $10 on Las Palmas Ave., south of Hollywood Blvd. The theater is also located just one block from the Metro Red Line Hollywood/Highland station.
To purchase tickets: Visit http://www.brownpapertickets.com/event/2580409, call (800) 838-3006, or email hollywood@shortandsweet.org.
To find out more: Visit www.shortandsweet.org and http://www.shortandsweet.org/festivals/shortsweet-hollywood "Like" us on Facebook at https://www.facebook.com/shortsweethollywood/?fref=ts  and follow us on Twitter @shortnsweetLA