Film
From Page to Screen and Everything in Between. The Short+Sweet Film Festival is finally here. It is unique in the ever expanding world of Short+Sweet (currently encompassing festivals and events in nine countries and 25 cities, and growing all the time) in that it's the only 'non-live' festival we present. In the 16 years since Short+Sweet was first established in Sydney we've presented over 5,000 new works in theatre, music and dance created by over 3,000 writers. Most of these are in the form of short plays but original stories can be told in many ways and so music and dance have become important elements of the story-telling. With so many great stories to draw upon the move to Film was only natural and perfectly coincides with the launch of the first ever Short+Sweet program in the US - Short+Sweet Hollywood (September 2016 at the Stella Adler Theatre on Hollywood Blvd). 
Whether you have a play that you want to adapt into a screenplay or an original idea for a film, Short+Sweet Film Festival is now calling for entries for our inaugural year, launching online in 2016 and Sydney & Hollywood in 2017. In keeping with the Short+Sweet tradition, all films must be 10 minutes or less and can be shot and edited on any device. There are no more limits other than your imagination. The winning film will be screened in Los Angeles at the Short+Sweet Hollywood Film Festival in September 2017 and there are many other awesome prizes up for grabs. 
Find out how to enter here: http://www.shortandsweet.org/festivals/shortsweet-film-festival. Entry fee: $20.
Background to Short+Sweet Founded in 2002 by Mark Cleary, Short+Sweet began as a small festival of 10-minute plays in Sydney, Australia. Since this time, this unique brand has extended to multiple performance mediums; from theatre to dance, cabaret to Bollywood, musicals to stand-up comedy; all maintaining the single rule, being 10 minutes or less. Short+Sweet has made a huge impact on the Australian theatre scene through developing new, original work with emerging artists and providing a platform for established artists to showcase their talents. The expansion of Short+Sweet within Australia has also taken short-form theatre internationally, with ever increasing popularity and ever increasing festivals. Short+Sweet is currently active across the USA, Australia, India, Philippines, Zimbabwe, New Zealand, Malaysia, and the United Arab Emirates, with growth planned for additional cities in these countries, as well as across the UK and Europe.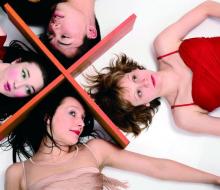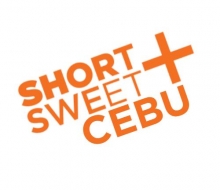 19 Oct 2023
to
22 Oct 2023