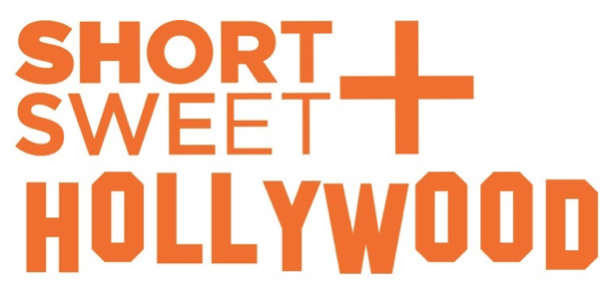 Calendar Listing
FOR IMMEDIATE RELEASE
August 12, 2016
Media Contact:    Michele Johnsen, Ignite Global Good, LLC
Short+Sweet International Theatre Festival
Makes North American Debut in Hollywood
September 8-25, 2016
WHAT: Short+Sweet Hollywood, the biggest little play festival in the world, is coming to Los Angeles! Short+Sweet Theatre Festival is an international phenomenon that is expanding 10-minute performing arts and entertainment opportunities across the globe! The festival first opened in Sydney, Australia in 2002, and has since presented about 5,000 original works of theatre, dance and music, while showcasing the talents of about 3,000 writers and 35,000 actors, directors, composers, musicians and dancers around the world. Now, it makes its North American debut in Hollywood California, after presenting successful annual festivals in India, Malaysia, Dubai, New Zealand, the Philippines, Singapore and beyond. More than 60 plays, each 10-minutes or less, will be presented throughout the Hollywood festival. Theatre audiences get to cast their votes and help choose winning writers, directors and actors. Do you prefer comedy, drama, farce? Short+Sweet Hollywood is great entertainment, and a chance to make your voice heard!
WHO: About 60 directors and more than more than 160 actors present creative, funny, touching and avant-garde works from 60 short-play writers. Among the well-known participating artists are Emmy-winning writer/director Victoria Hochberg, actress Dale Raoul from the TV series "True Blood," award-winning playwright and journalist Kitty Felde and San Francisco Forty Niners defensive back-turned actor Dwight Hicks.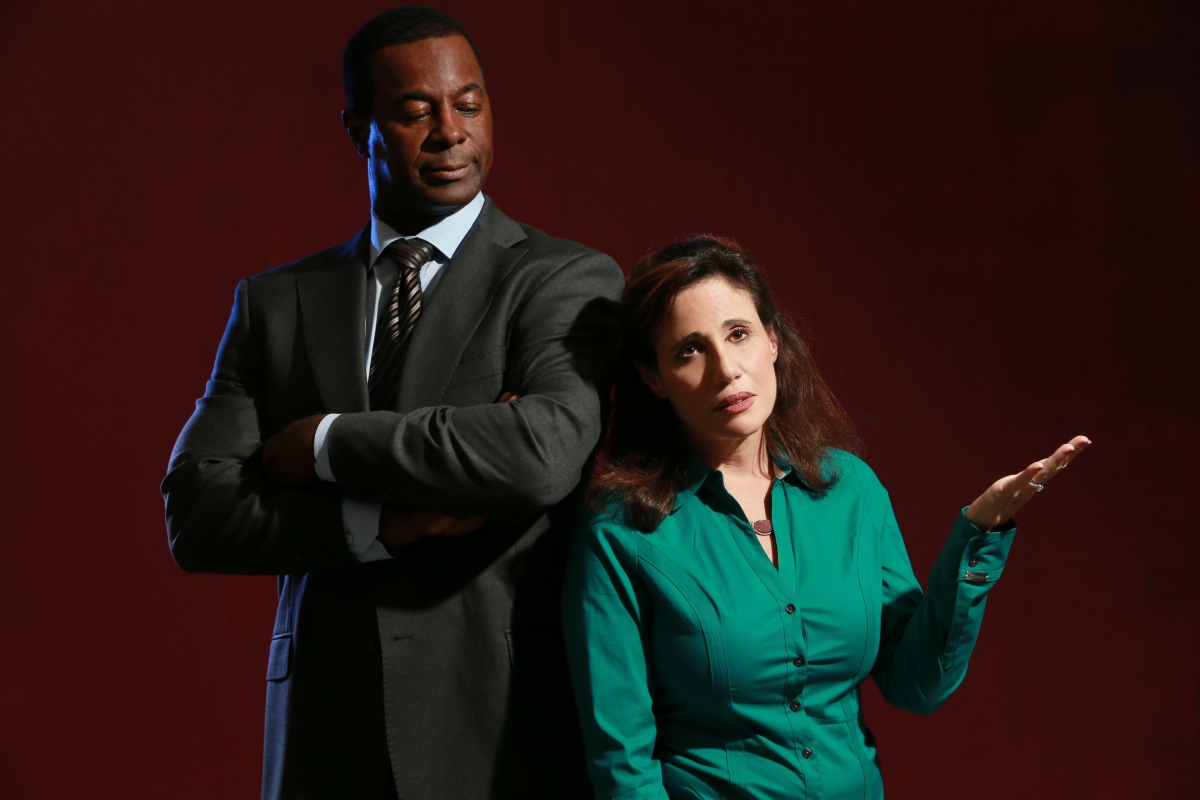 Dwight Hicks and Michele Tannen costar in acclaimed playwright Susan Cinoman's short play "Rachel Goldman's Breasts"
– part of Short+Sweet Hollywood at the Stella Adler Theater in Hollywood. (Photo credit: Michael Helms)
WHEN: September 8-25, 2016. Performances are Thursdays and Fridays at 8pm, Saturdays at 2pm and 8pm, and Sundays at 2pm and 7pm. (Exception is Sunday, September 25, when performances will take place at 1pm and 4pm.) The Final Gala, awards ceremony and winning performances take place Sunday, September 25 at 7pm. 
WHERE: The festival takes place at the Stella Adler Theater, located at 6773 Hollywood Blvd., 2nd Floor in Los Angeles, CA 90028
WHY: Short+Sweet aims to build a more creative, cohesive world, 10-minutes at a time. It offers a global platform for writers, actors and other artists to build international networks, push their artistry to the next level and stretch their minds and imaginations. Meanwhile, it offers audiences a fabulous night of theatre that reaches beyond both international and creative boundaries.
While increased nationalism and isolationism threaten to separate us from our international peers and colleagues, Short+Sweet is proof that global citizens do not need to depend upon their governments to bring us together. Through the arts and people-to-people artistic exchange, we can increase international/ intercultural understanding and cooperation on our own terms.
TICKETS AND INFORMATION: To order tickets, please visit http://www.brownpapertickets.com/event/2580409, call (800) 838-3006 or email hollywood@shortandsweet.org. General admission to all performances (except Sunday September 25th at 7pm): $25. Groups, students and seniors with ID: $20. Gala finals performance on September 25th: $40 (includes reception). All-access pass: $100.